Fast, transparent non bank property & development finance
Looking for an alternative to bank lending? Get access to property & development finance through a panel of Australia's best non-bank lenders. Our unique proprietary technology streamlines the non-bank funding process to give you faster, more reliable and secure funding.
Get Started
Submit a Scenario

Connecting borrowers to accredited
non-bank lenders
wefund when the Banks won't








Refinance / Equity Release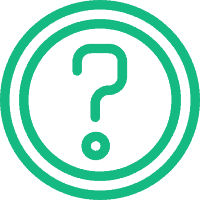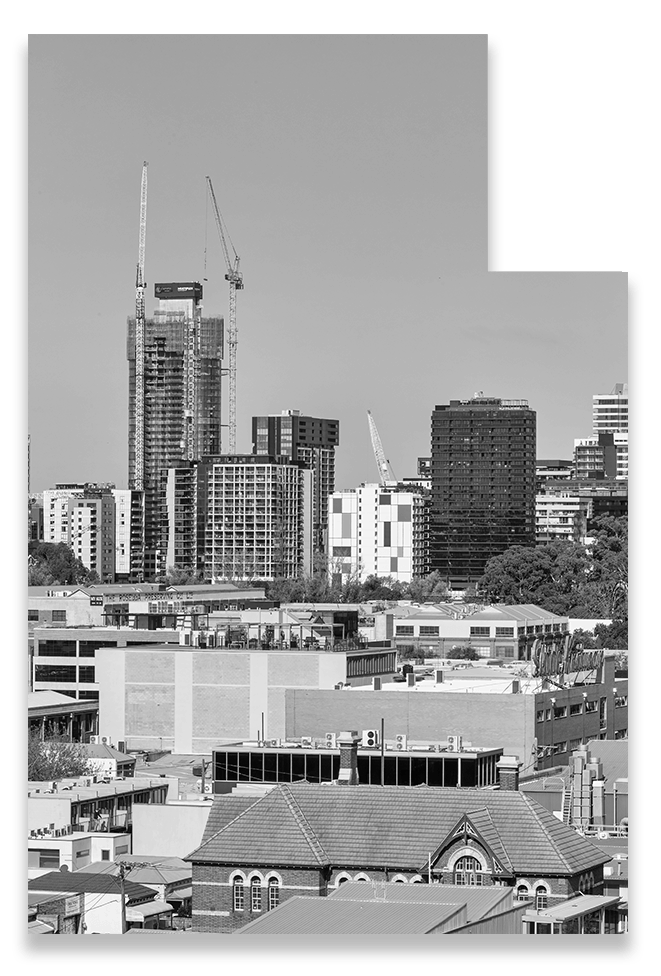 The efficiency of technology
 with the experience of people
Our property finance platform together with our highly experienced team, brings borrowers, introducers and lenders together. We bridge the gap with fast, transparent commercial & development non-bank funding.
Integrity
Our competitive result based commission structure ensures you only pay when your funding is delivered
Technology
Our proprietary software platform streamlines the lending process
Transparency
Understand all of your funding costs upfront before you commit to a lender
Experience
Our team of professionals include some of Australia's best commercial brokers
Some deals settled through our platform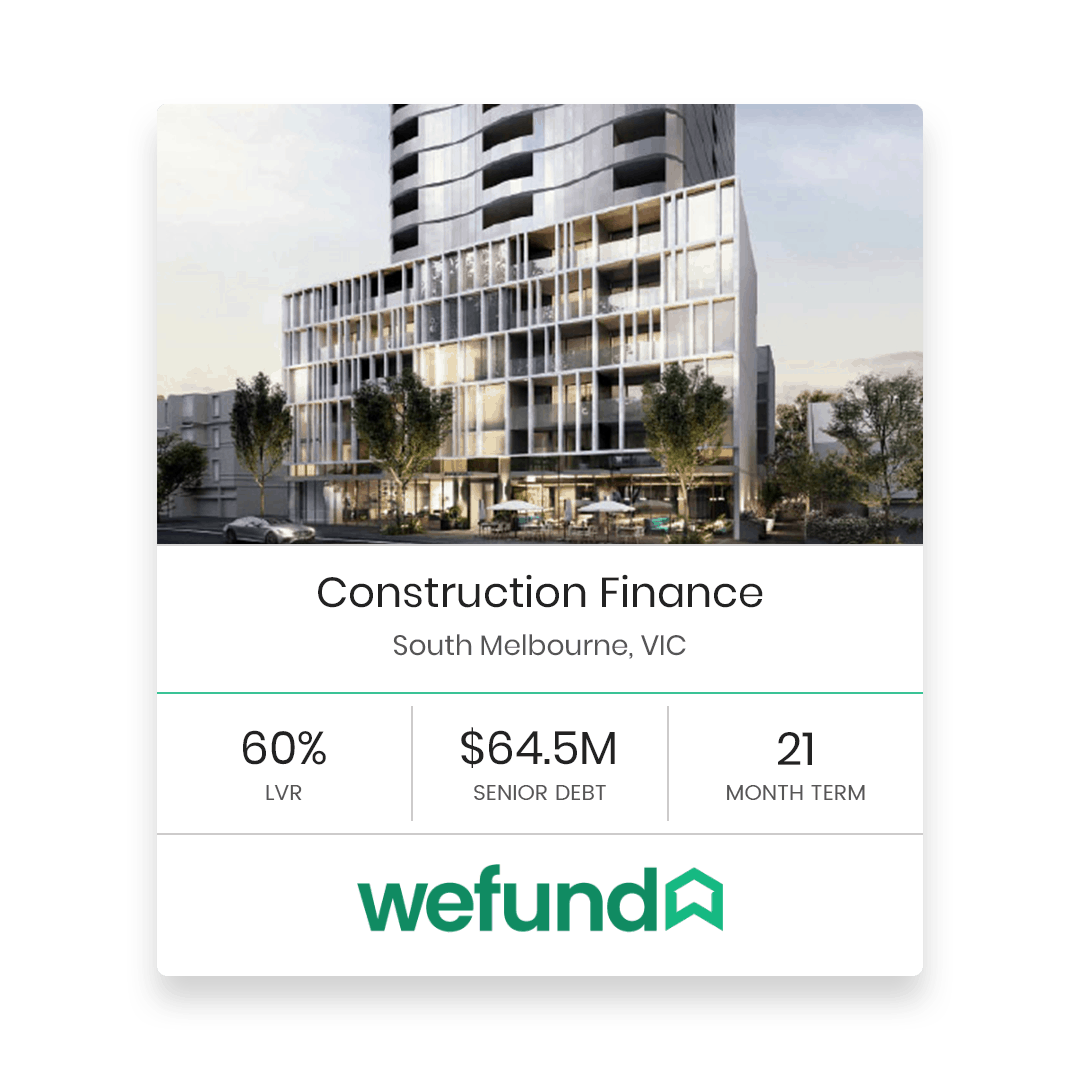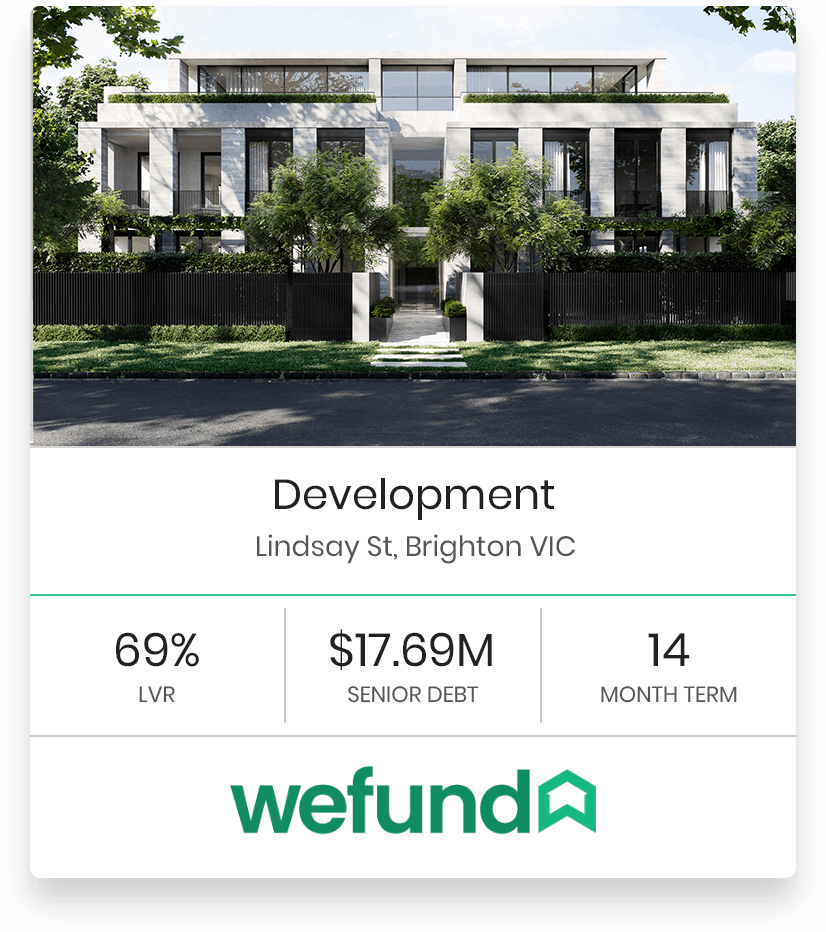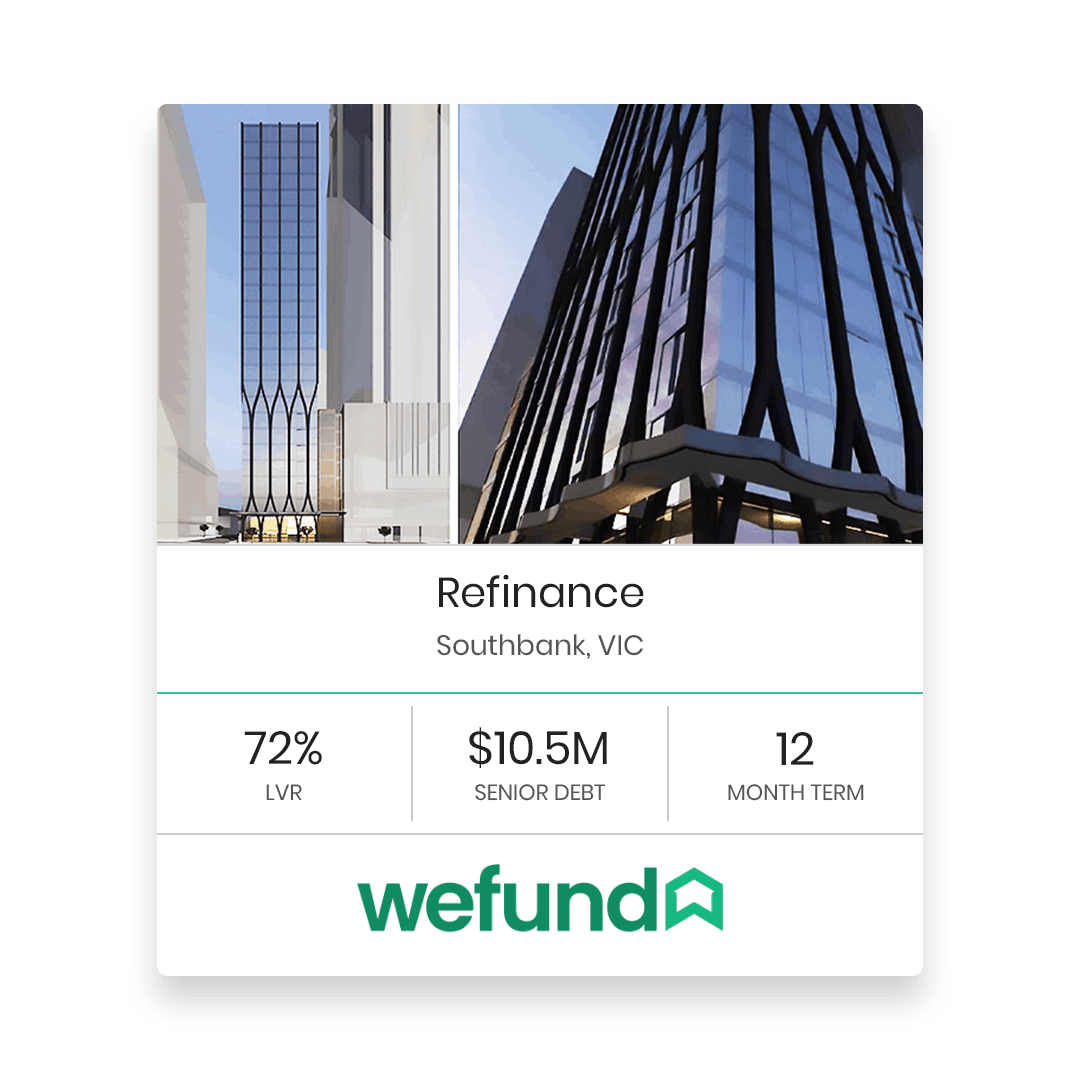 Find out how wefund can help you with fast, transparent non-bank property and development finance. Provide your scenario details below and we'll get back to you right away.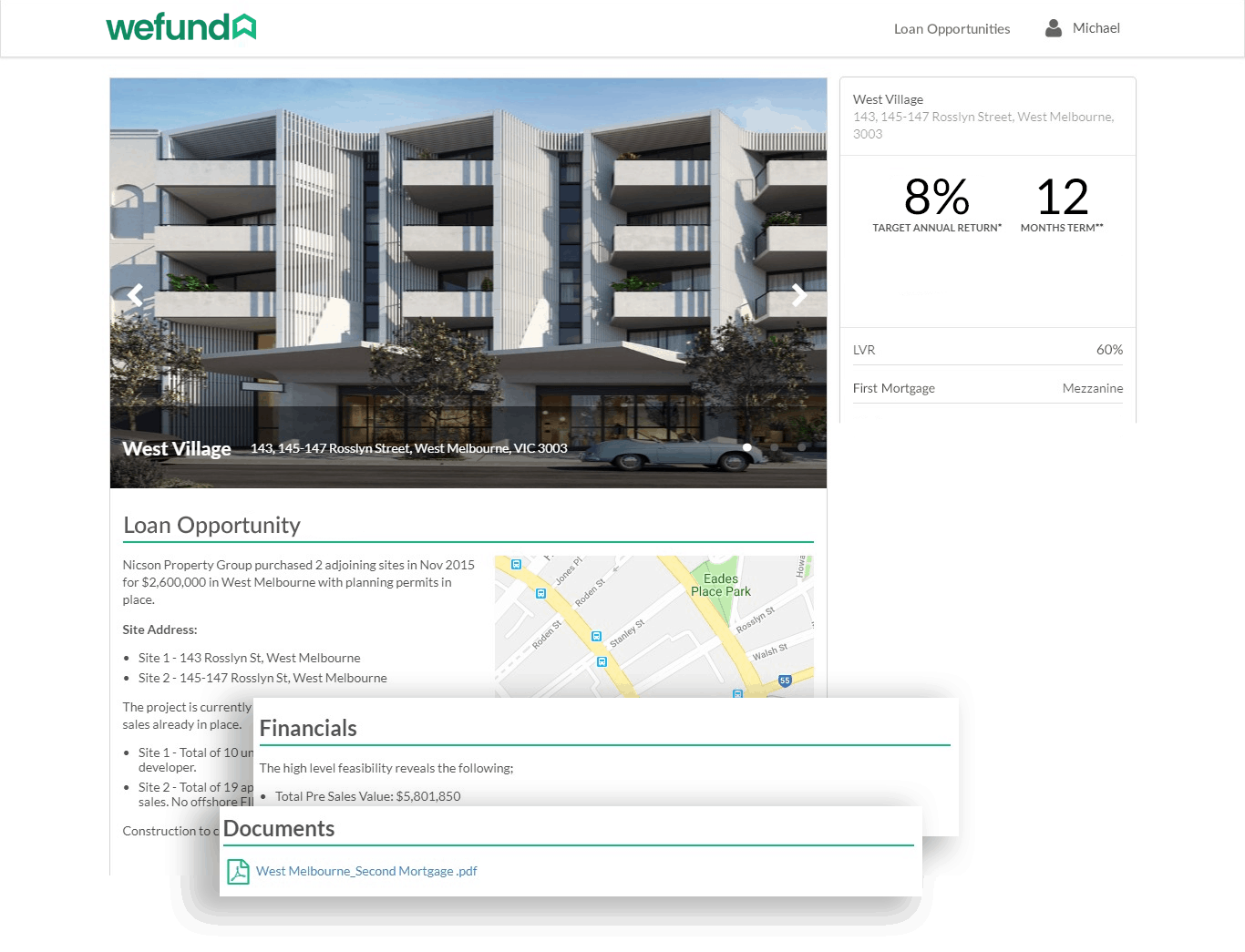 Why our platform is unique
Our cutting edge technology platform gathers all required information in a single portal and presents your loan application in a professional and attractive way for prospective lenders. The process is based on a proven structure, used by Australia's best commercial brokers to secure over a billion dollars of commercial finance.