The non-bank finance sector is a difficult market that lacks transparency and integrity. Our experience has seen it all, hidden fees, exhaustive application processes, lenders with no funds and offers being amended last minute leaving borrowers at the mercy of the lender.
We've spent years finding the best finance solutions for our clients and whilst doing so we have developed a way to streamline the lending process using technology for faster, more reliable and secure funding.
Transparency is important for us – we wanted to provide financing options that show borrowers their true funding costs up front. We also want to provide funding certainty for borrowers, by offering a source of accredited lenders to work with. Wefund was born to provide borrowers with fast, transparent and secure funding for any property transaction.

Transparent And Competitive
We streamline the lending process and pass on cost savings to borrowers through a competitive commission model.

Track Record
Our team of professionals have a proven track record in Australian property & commercial finance. We use the best commercial brokers to ensure the best outcome for our clients.

Accredited Lending Panel
We only accredit lenders we know and trust and who have experience delivering transparent and reliable funding. Working with these lenders ensures consistent, competitive results.
Speed
Proprietary technology streamlines the process and gives you fast, reliable, secure funding.
Integrity
Results-based commission means you only pay when funding is delivered.
Transparency
All funding costs and fee structures are clear upfront.
Competitiveness
Efficiencies let us pass on cost savings to you through competitive terms and rates.
Reliability
Our team of trusted professionals has a proven track record in Australia.
Find out how wefund can help you with fast, transparent non-bank property and development finance. Provide your scenario details below and we'll get back to you right away.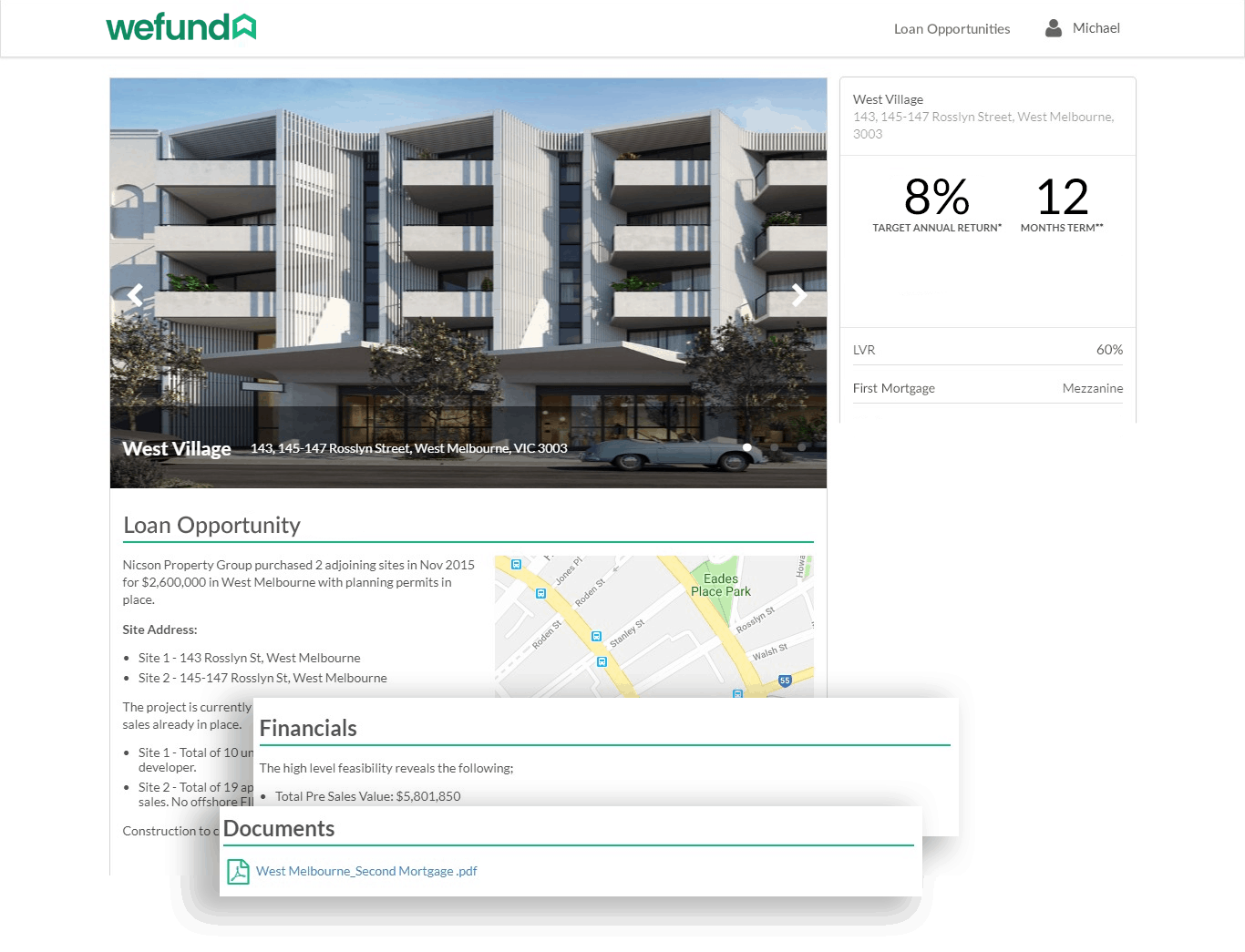 Why our platform is unique
Our cutting edge technology platform gathers all required information in a single portal and presents your loan application in a professional and attractive way for prospective lenders. The process is based on a proven structure, used by Australia's best commercial brokers to secure over a billion dollars of commercial finance.